JOHN SINGER SARGENT
1856 - 1925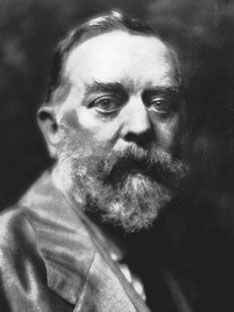 John Singer Sargent (12.jaanuar 1856 – April 14.aprill 1925) oli meie ajastu edukamaid portreemaalijaid. Oma karjääri jooksul maalis ta ca 900 õlimaali ja ca 2 miljonit akvarelli.
Born: 12-Jan-1856
Birthplace: Florence, Italy
Died: 15-Apr-1925
Location of death: London, England
Cause of death: Heart Failure
Remains: Buried, Brookwood Cemetery, London, England
Gender: Male
Race or Ethnicity: White
Occupation: Painter
Nationality: United States
Executive summary: American portraitist
Sargent attended Ecole des Beaux-Arts, under Carolus-Duran. Raised in Italy and Paris, he returned to America just before his 21st birthday to obtain his citizenship. Sargent was schooled in the French art tradition, and was influenced by the work of Frans Hals and Diego Velázquez. He painted in many styles, including impressionism, landscapes, watercolors, murals, and even sculpted.
Sargent left a large body of work, including over nine hundred oil paintings and nearly two thousand watercolors. His friends included Henry James and Claude Monet.
Father: Dr. Fitzwilliam Sargent (1820-1889)
Mother: Mary Newbold Singer Sargent (1826-1902)
Sister: Emily (spine deformed in an accident)
Sister: Mary Winthrop "Minnie" (1861-1865)
Brother: Fitzwilliam Winthrop (1867-1869)
Group with Parasols (A Siesta), 1095
2004 aastal müüdi see maal 23.5 miljoni US dollari eest.
Looming